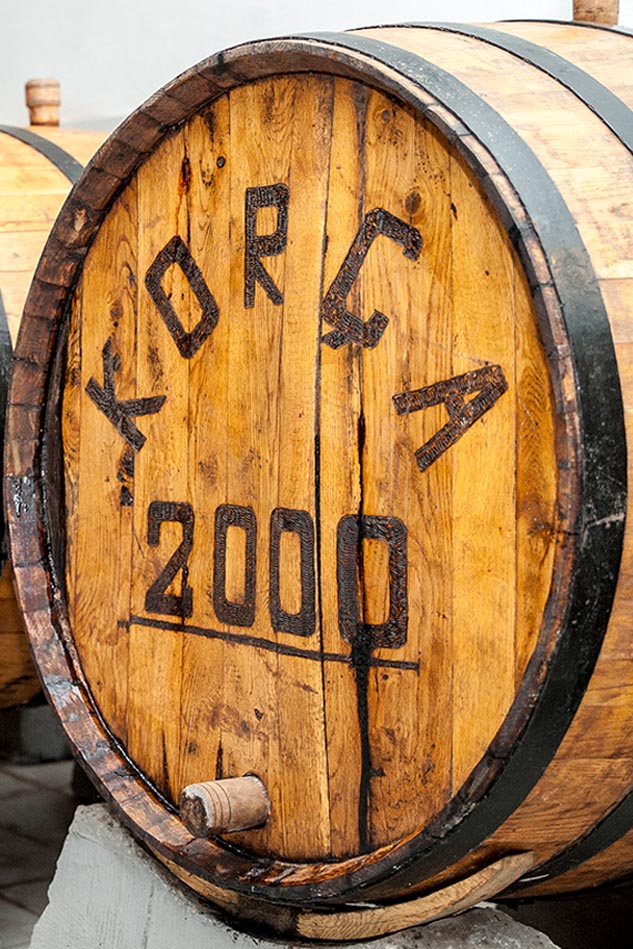 About Korça 2000
Quality is Our Only Mission
"KORCA 2000" Sh.p.k  was founded in 2000 in the city of Korça. With 22 years of experience, we provide only fine quality products to our customers. The company has continually invested in new technologies according to European standards. In 2009, it was issued the HACCP, ISO 22000:2005 food safety certificate.
The canteen has multiple year rent contracts for 10 ha vineyards with local farmers. The grape varieties processed by the canteen are: Cabernet, Mavrud, Shesh i Zi, Merlot, Riesling and the local varities of the Korça region: Black Serina, White Serina and Perla.
Offering trusted products to our customers and raising their awareness on the quality of Albanian products are two of our main goals.
We have often taken part in international wine competitions where our products have always received excellent reviews and much praise.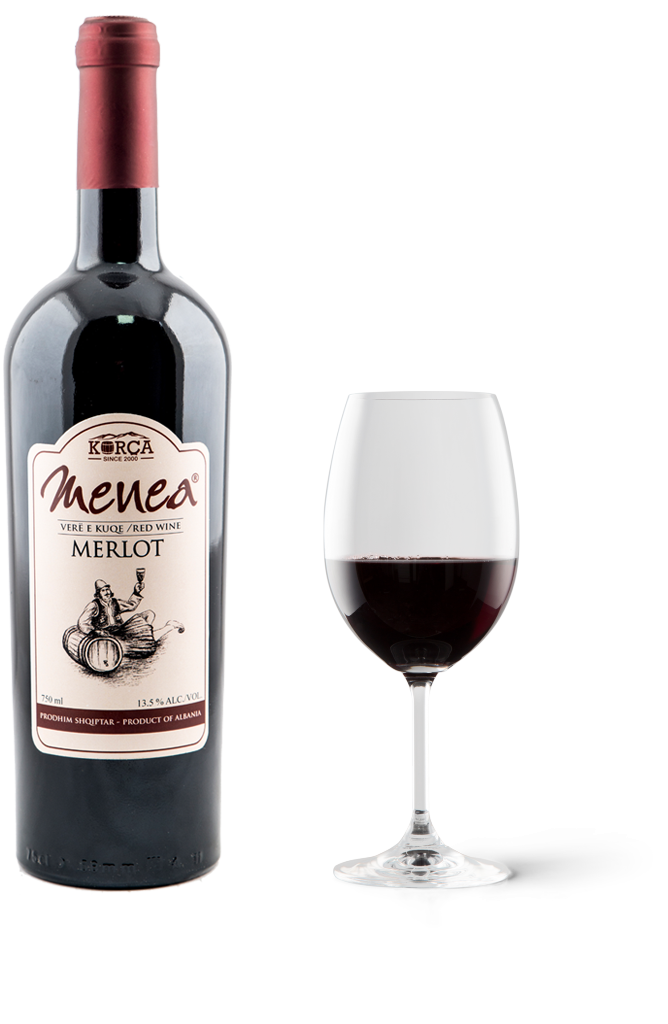 2012 Vintage
Reserved Product
Merlot Red
Merlot grape cultivated in the region of Korça. Delicate Merlot flavour combined with 20% Cabernet. Ruby-red color. Matches with a wide range of food. Should be best consumed at T. 16-18° C. Seasoned in oak casks for a long time.
We produce wines of rich taste and excellent quality.